taking high quality down to 150 meters deep
EFFICIENCY IN ALL CONDITIONS
We use lighting systems to capture beautifully lit footage even under water.

TECHNOLOGY

advanced underwater technologies for closed circuit rebreather and camera equipment

25 YEARS' EXPERIENCE
We make our know-how available to create underwater shots with great emotional impact.

Filming underwater we follow extreme missions protocols and guarantee the same quality of surface productions.

For more than 25 years Andrea Mescalchin has personally shot professional underwater videos. Thanks to such extensive professional experience and long course of training, Andrea operates at considerable depths, delivering good lighting and high quality pictures even in extreme conditions.
Living up to his values of reliability and efficiency, Andrea extends his range of action from the studio to below the surface, combining the use of technology in filming and diving with experience and professional abilities. Thanks also to the use of electronic breathing apparatus (rebreather) he carries deep down a shooting systems customized for him by technical partners in underwater housing manufacture.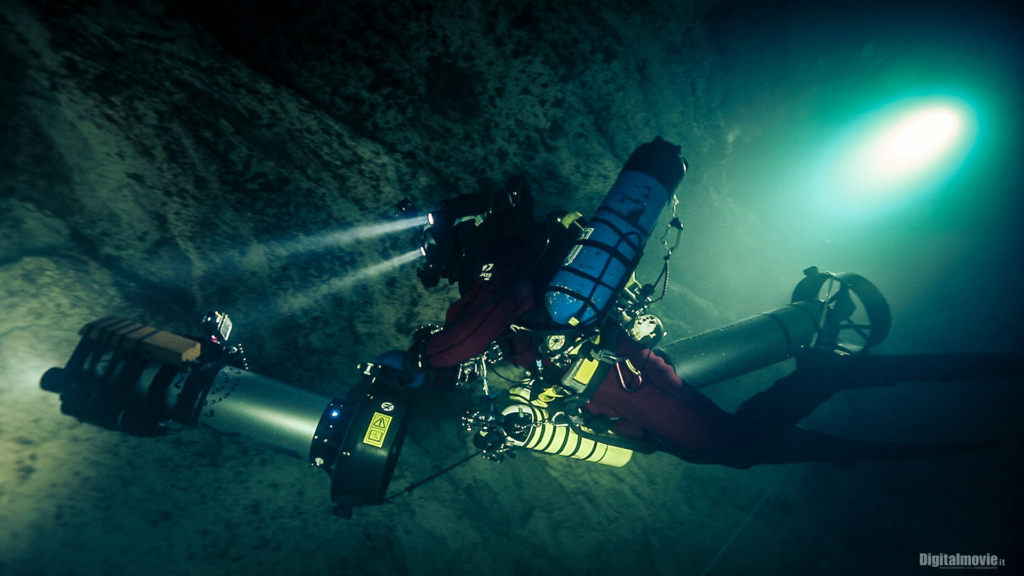 High efficiency under all conditions
Shooting underwater videos sometimes means working alongside exploration missions, even in dangerous situations: solid experience makes it possible to operate effectively under stressful conditions, most of all filming without slowing down other divers or the expedition.
Thanks to the use of lighting systems and custom accessories we designed, we can take good lighting techniques even in tough situations and get the job done efficiently.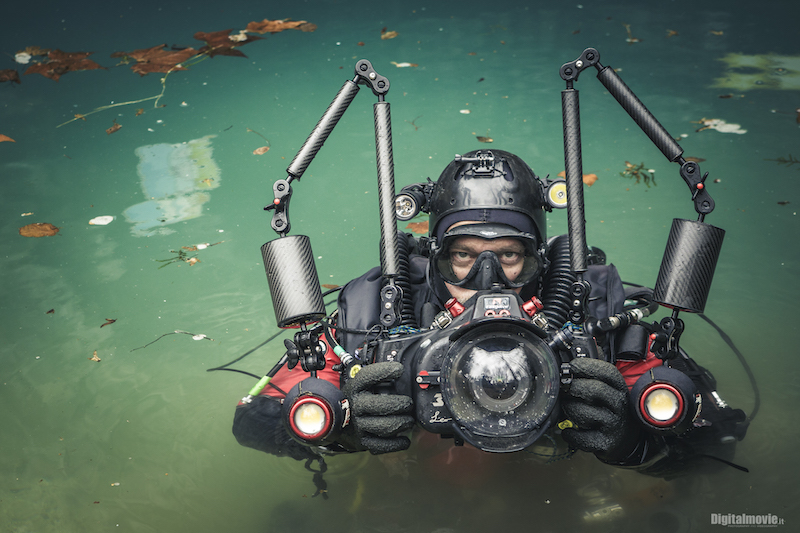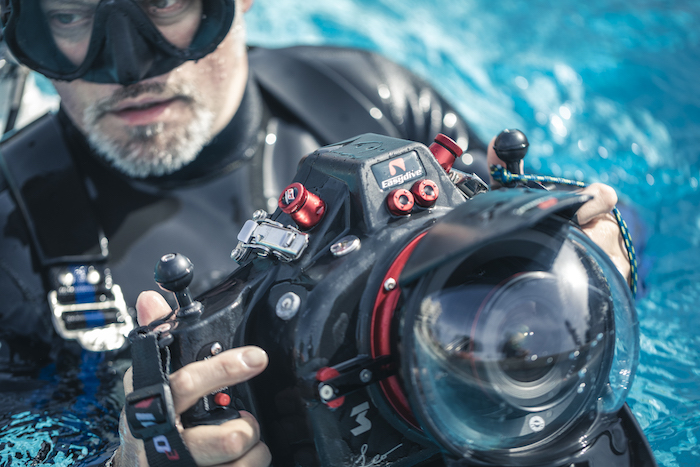 Total control over every detail
Our approach to underwater shooting is unchanged compared to surface productions as we transfer down into the water the driving mission of our studio in getting the job done at best.