WHAT
Seacraft DPVs manufactures and sells innovative DPVs (Diver Propulsion Vehicles) and navigational consoles.
As professional users of DPVs for underwater filming (see also here) we truly welcome the opportunity to work on this project and dove into the subject.
The photoshoot for the new Seacraft Go! DPV creates a range of photo-visual assets designed to serve the product from early launch to continuous marketing.
The Seacraft GO! is a revolution in the segment of compact underwater scooters.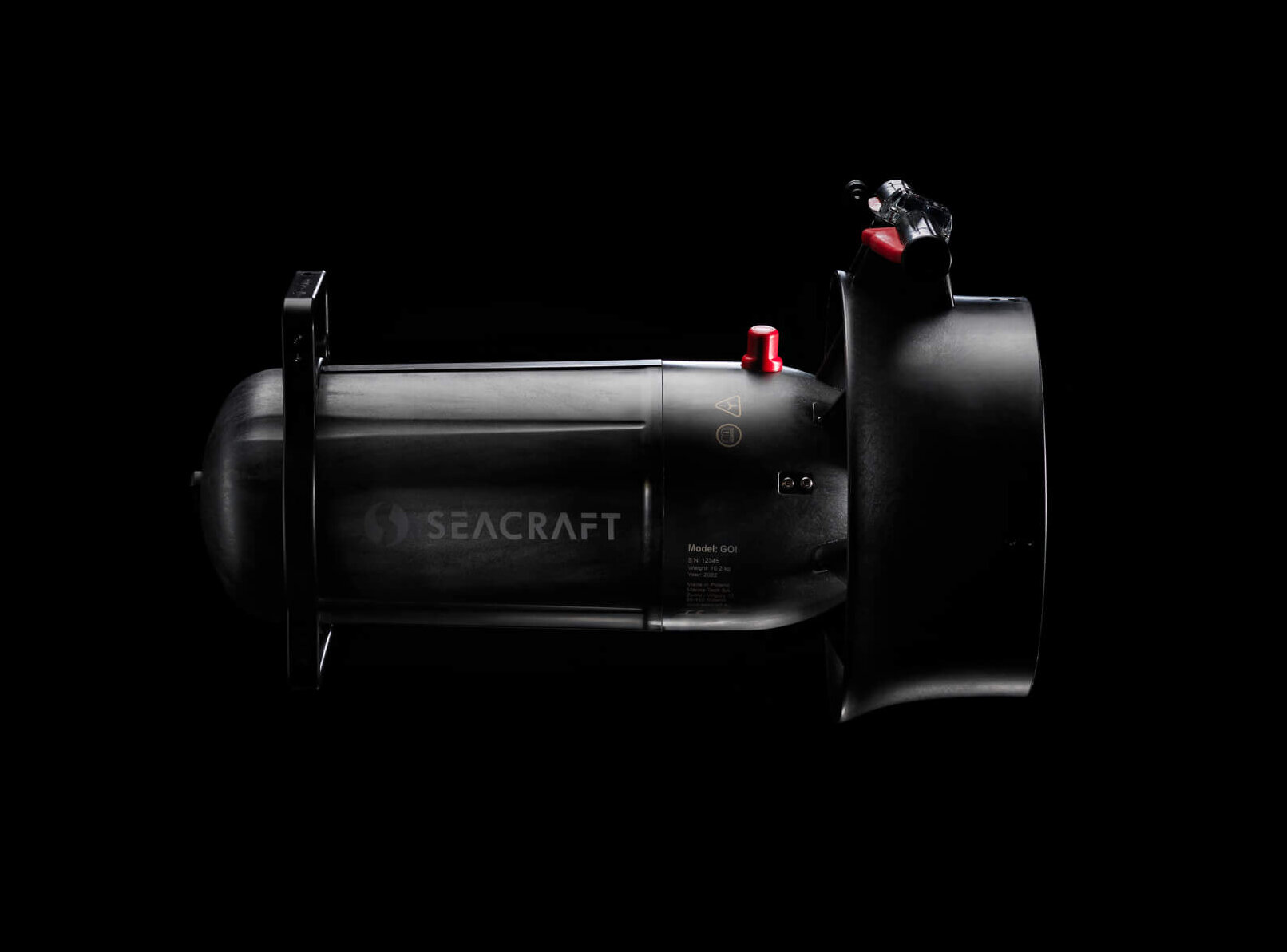 HOW
Entirely shot at our studio facility at digitalmovie.it , the project is articulated in three different sets of pictures each serving different publication purposes including pre-launch teasers, hero shots and descriptive shots on seamless white background.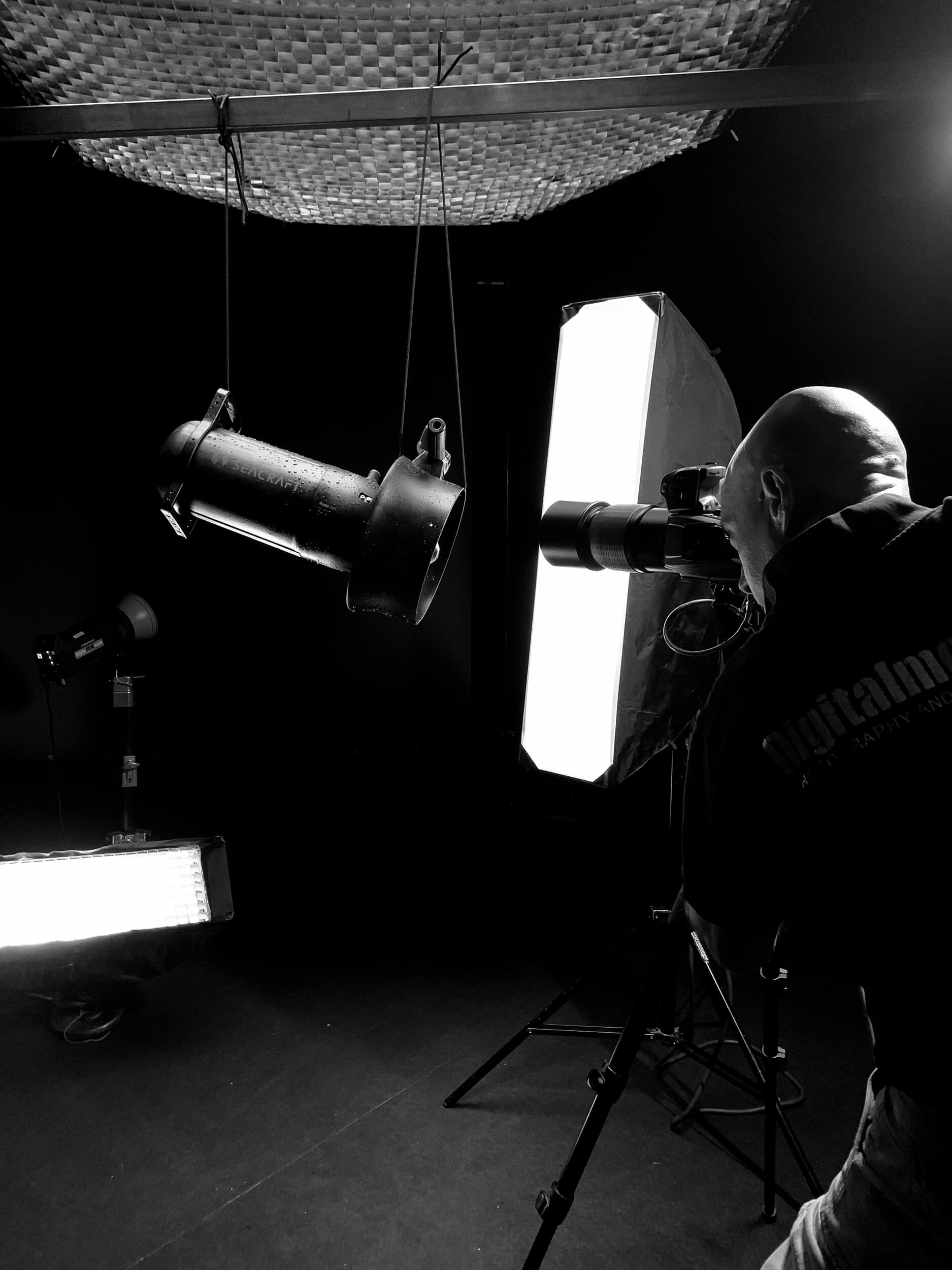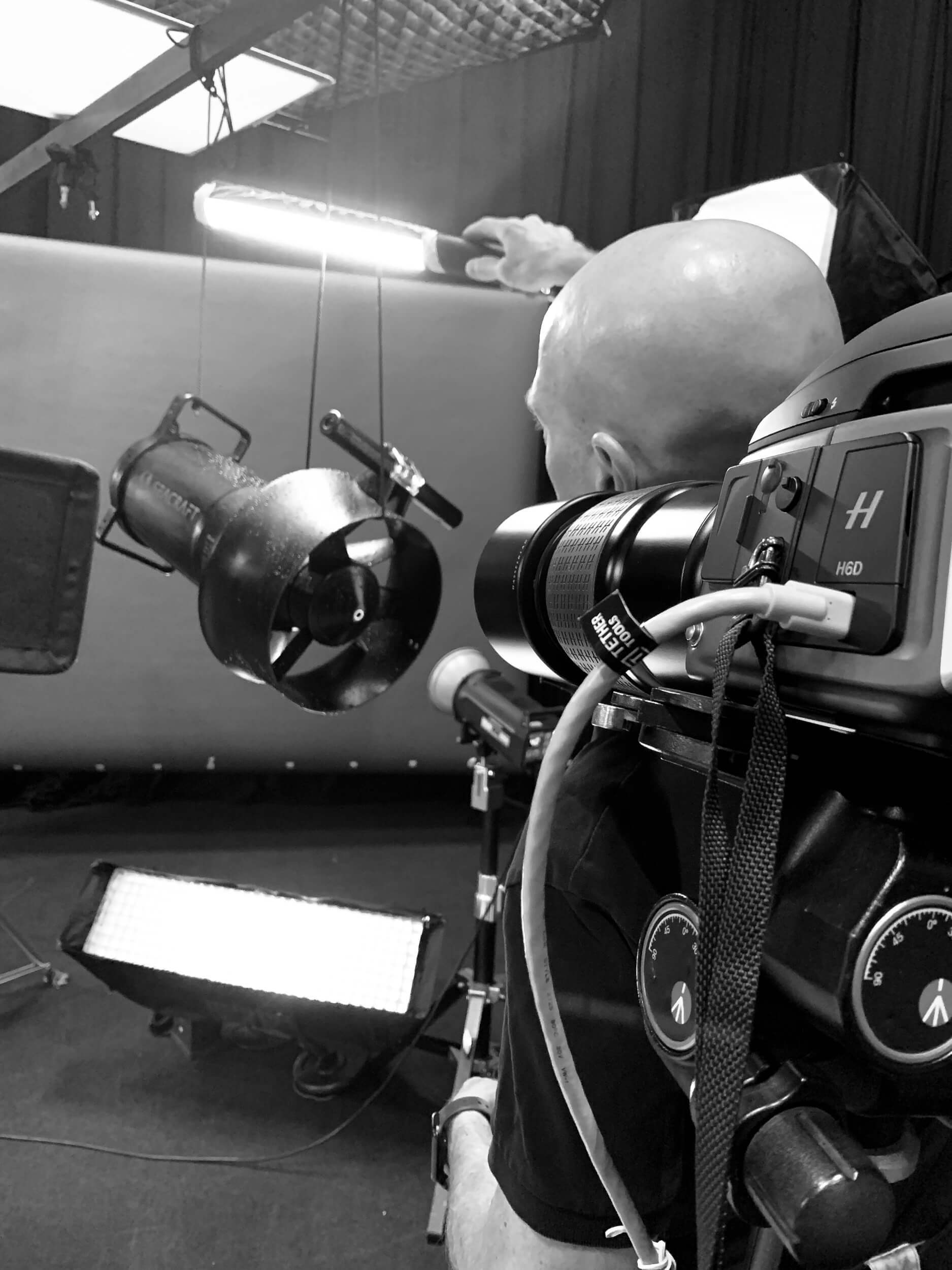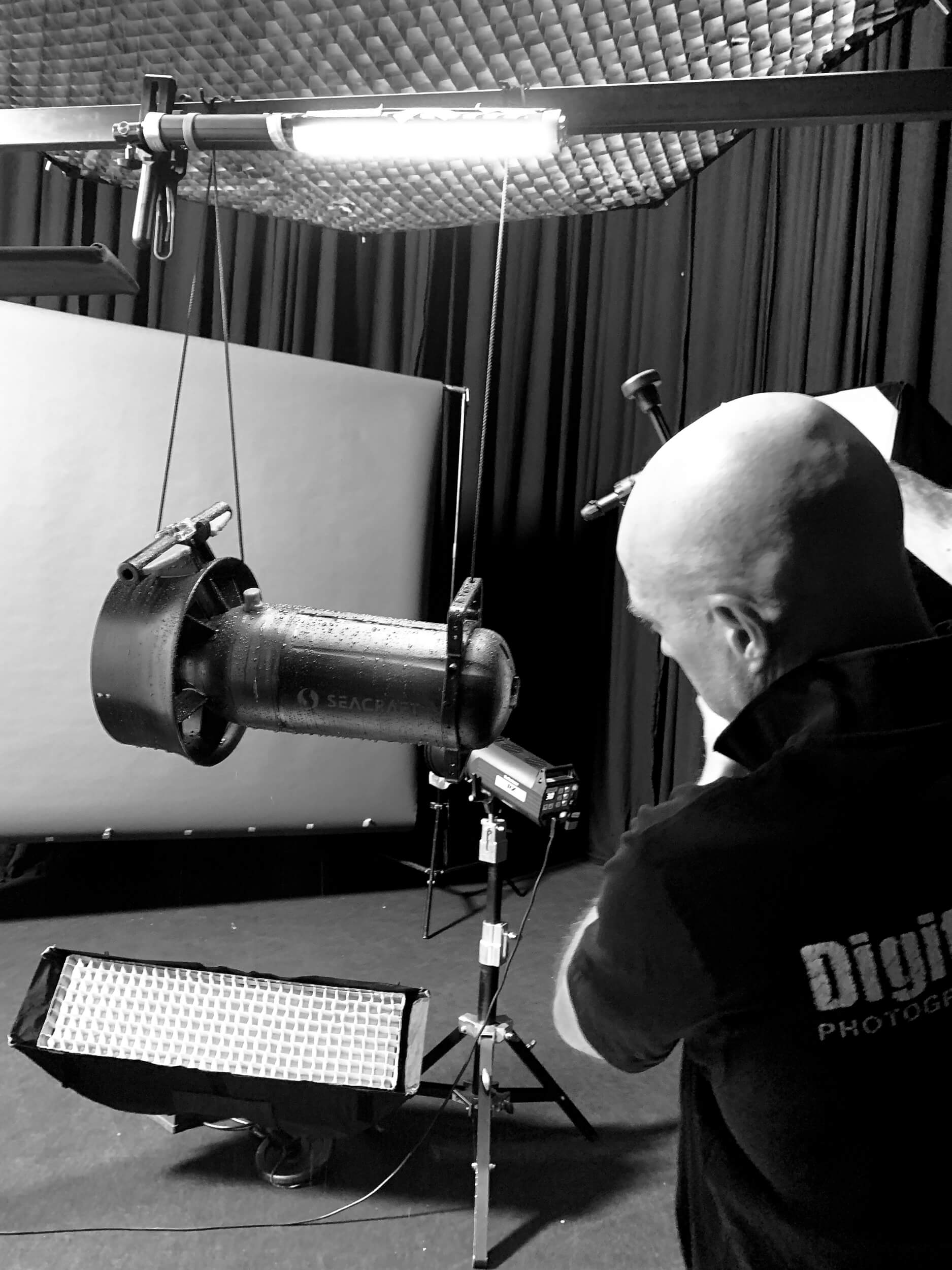 Light-painting hero shots
The first set of pictures was shot using a mix of strobe and light painting techniques.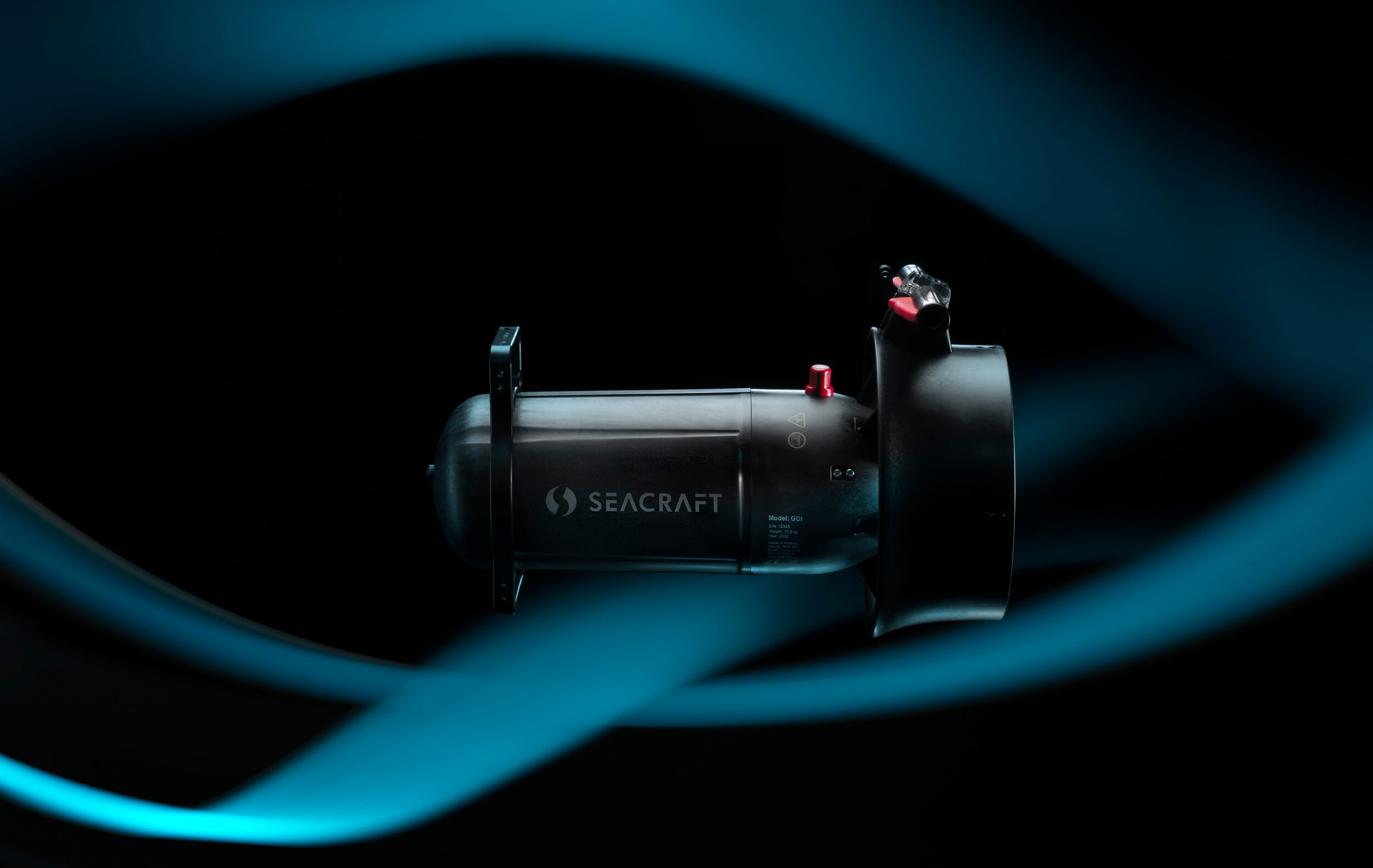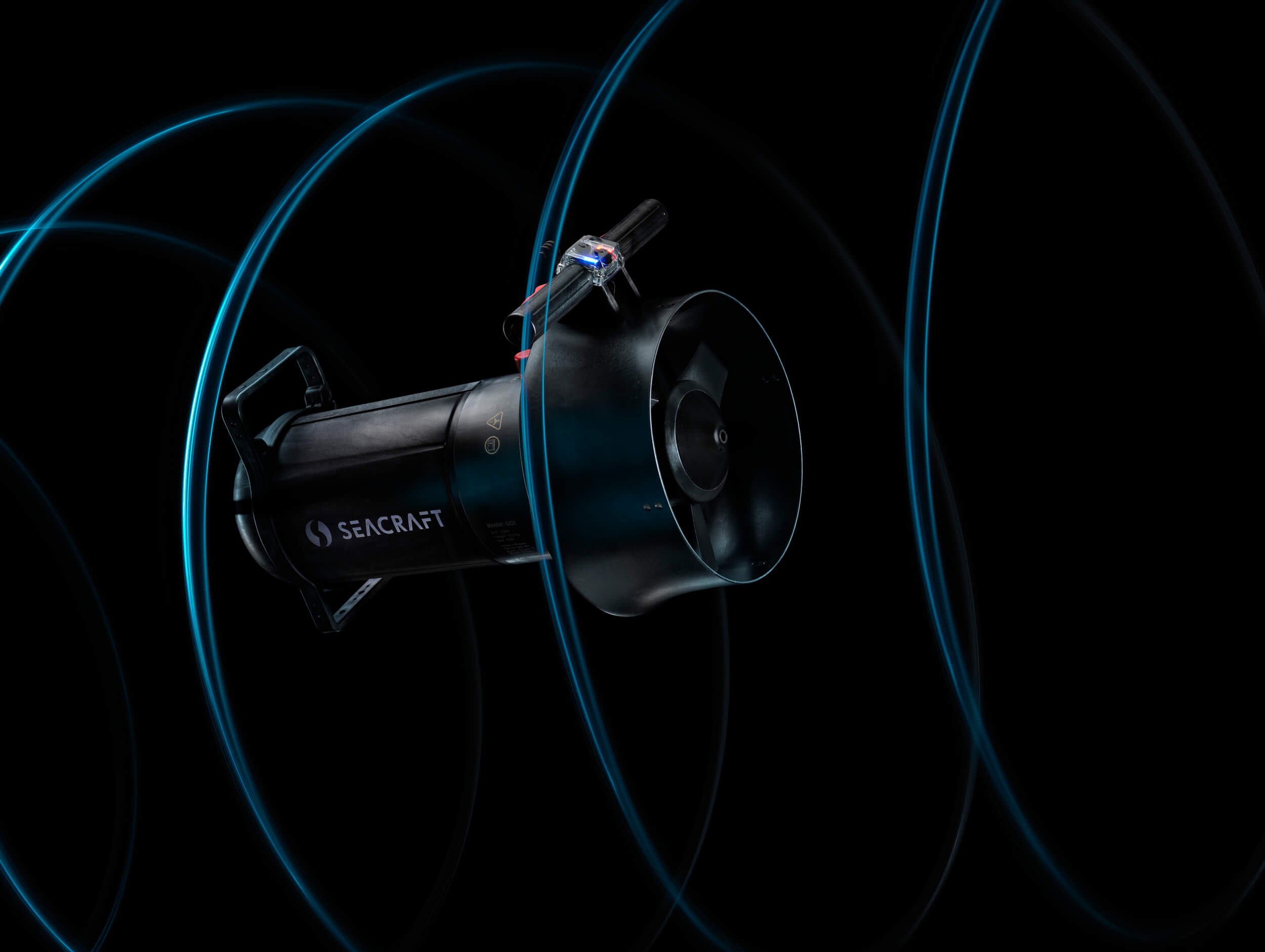 making it wet
The second set of pictures uses water drops as a creative element to resonate with the natural environment for the DPV.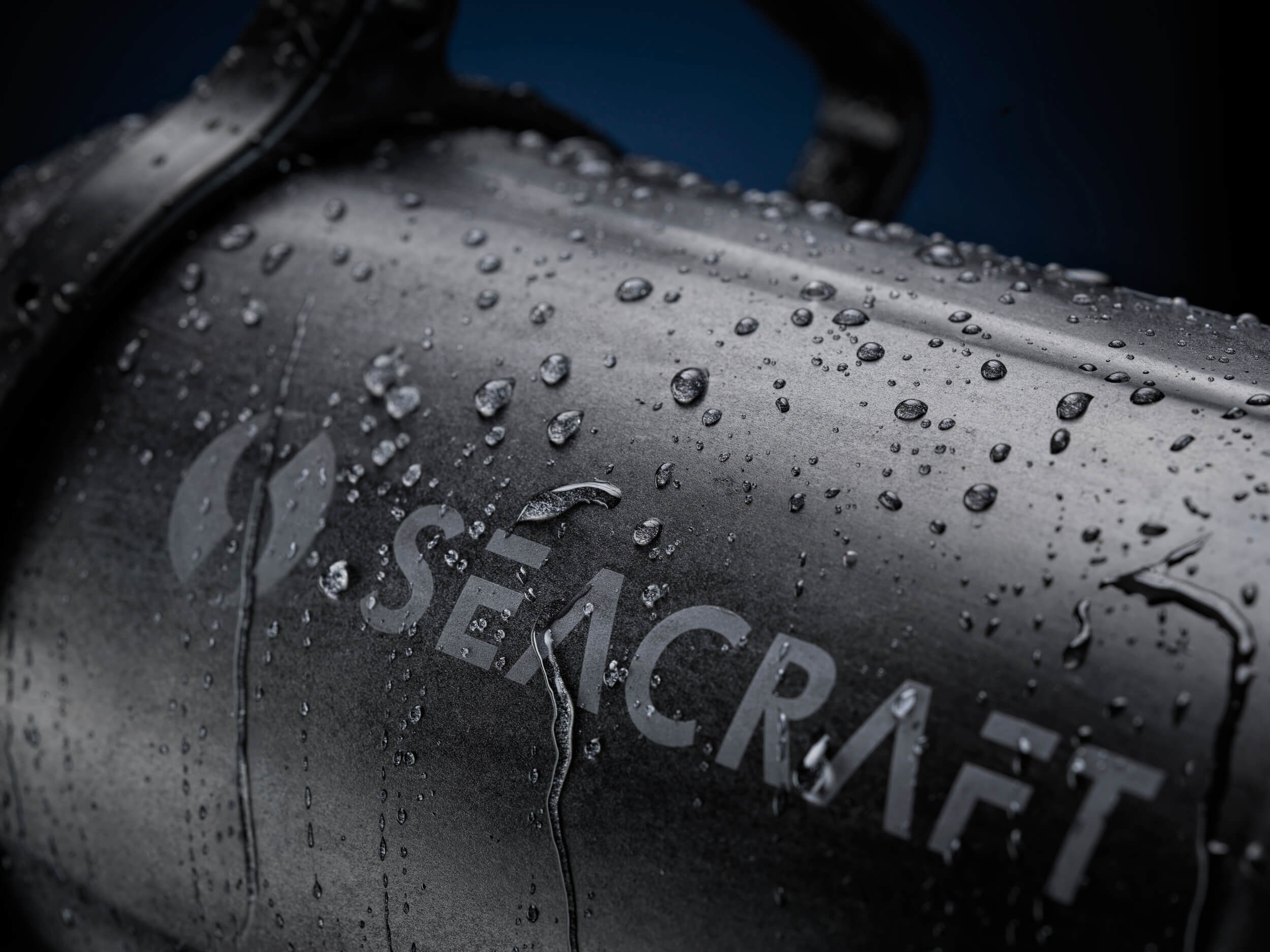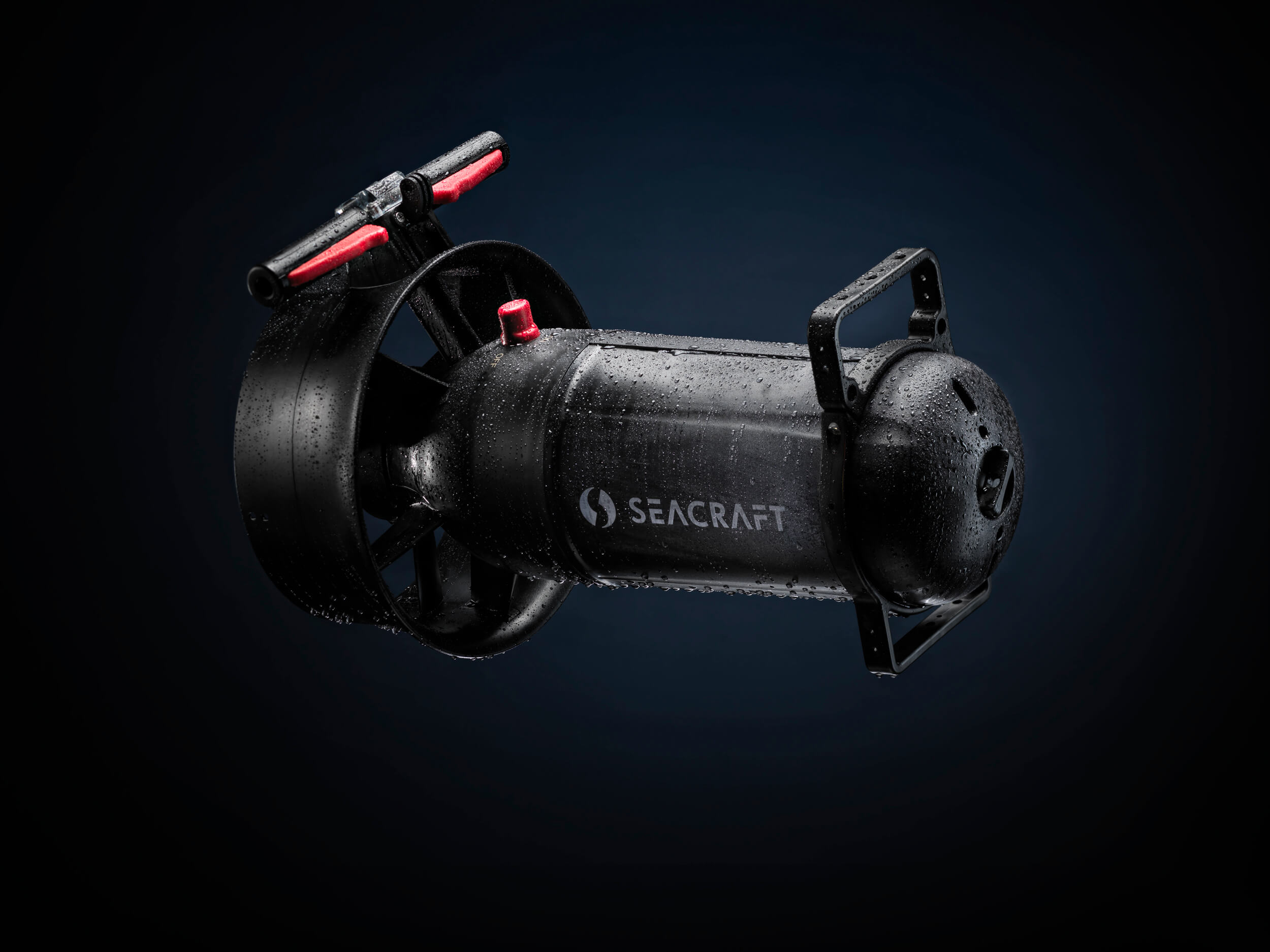 image style
A distinctive image look is undoubtedly essential to a successful product presentation. We worked across different sets of photographs with the goal of keeping a consistent lighting style no matter the backgrounds. This is also achieved by paying rigorous attention to image polish and very careful retouching.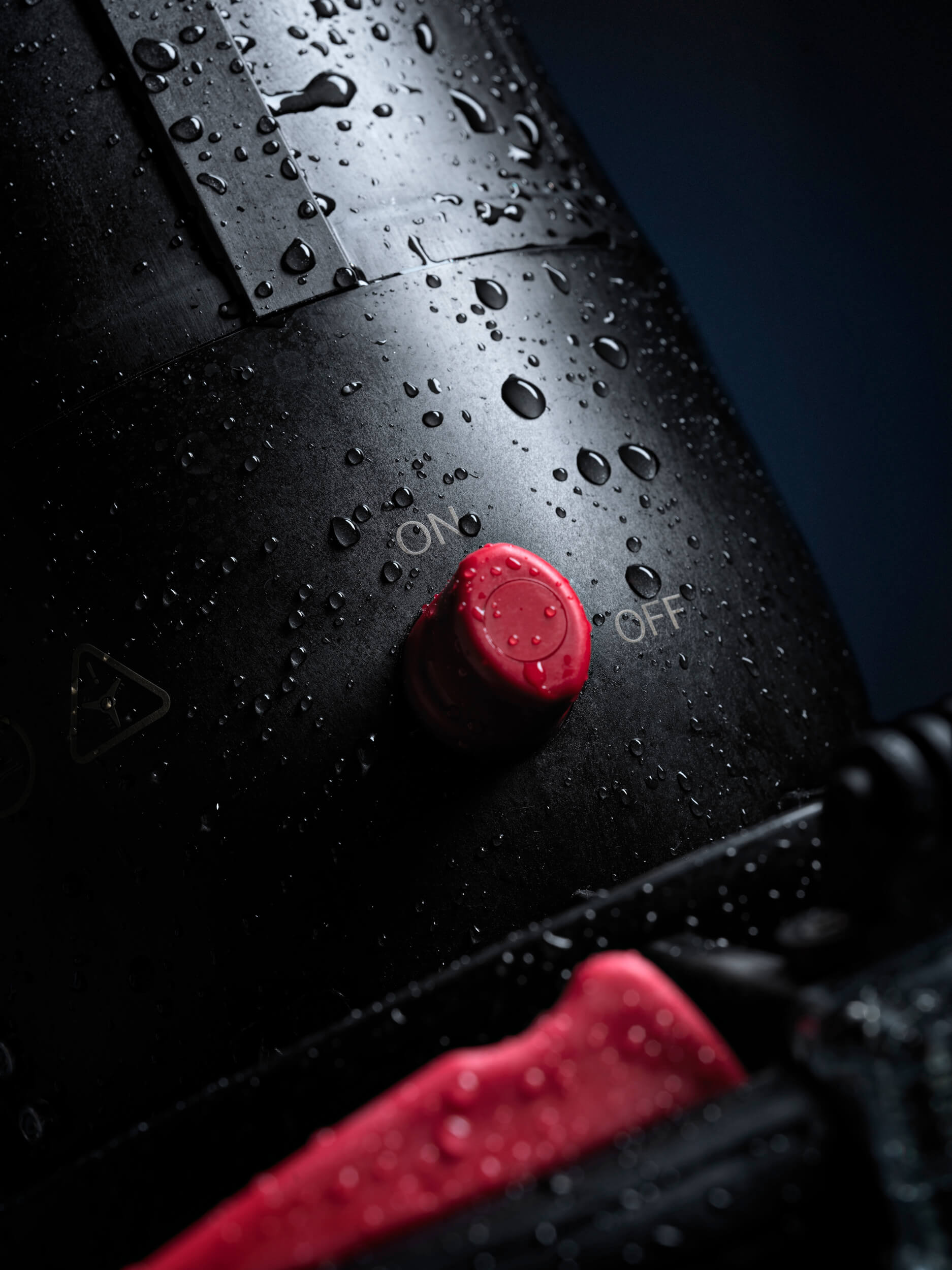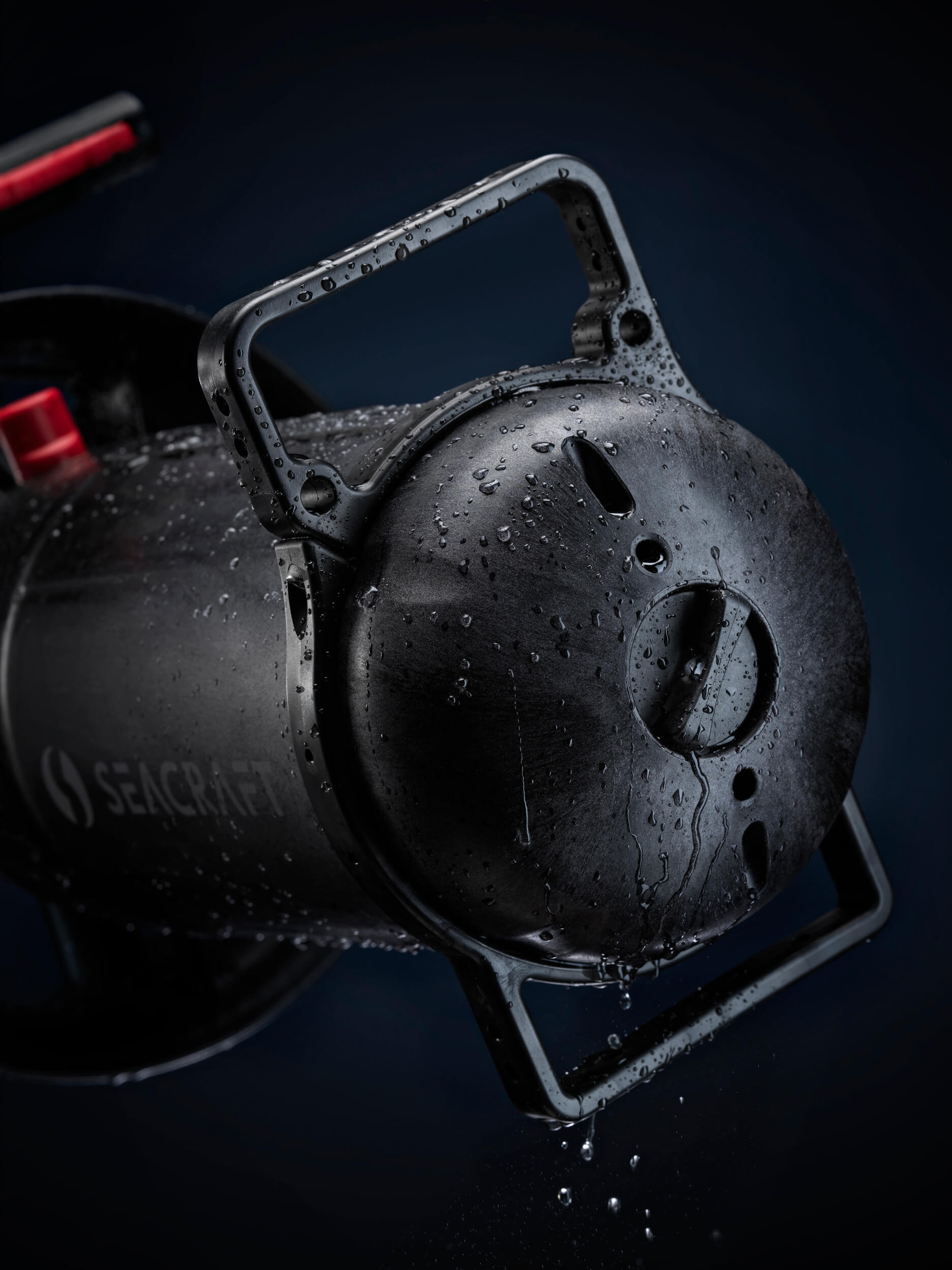 Last but not least, a full range of product shots on pure white background complete the project.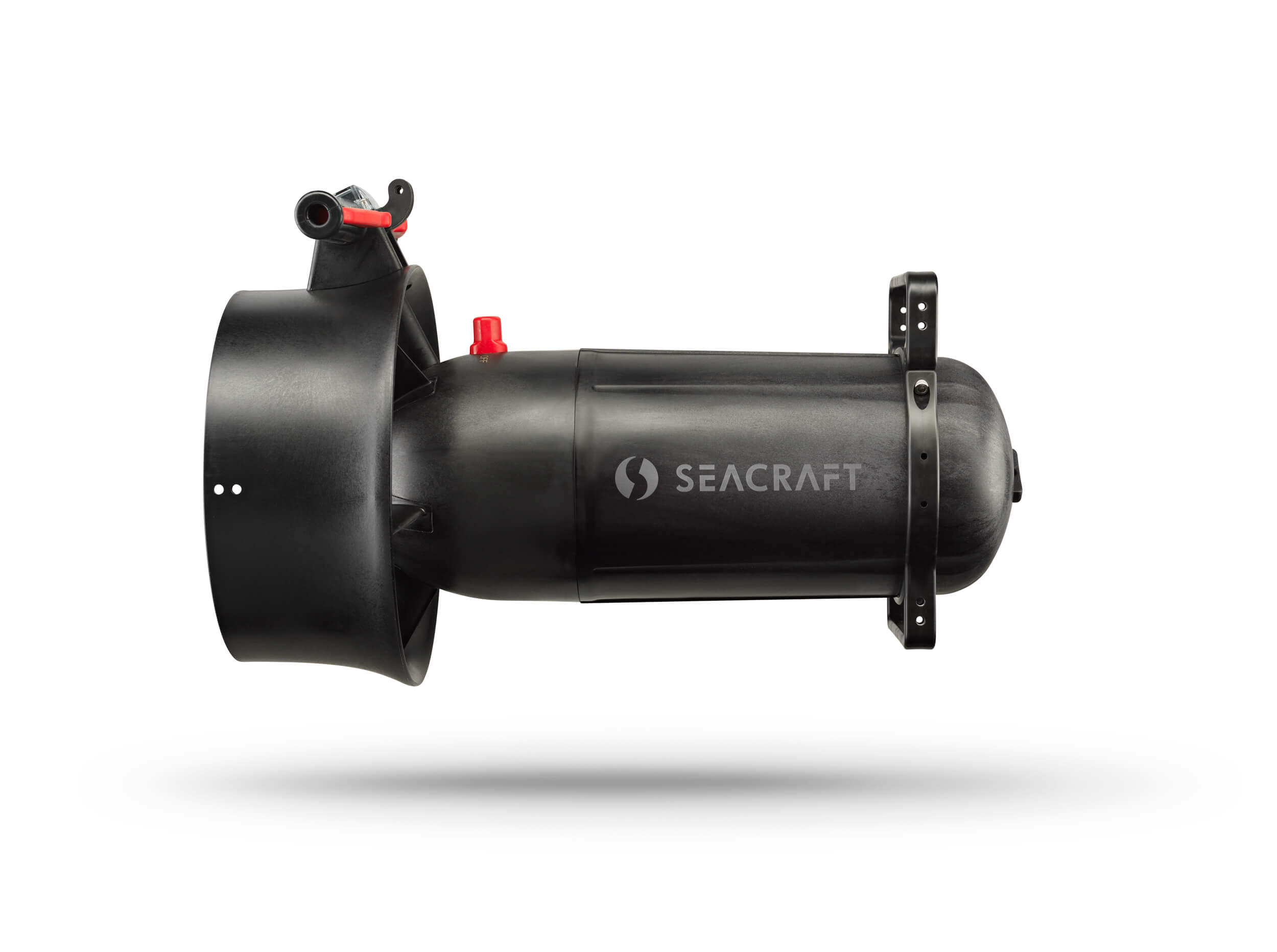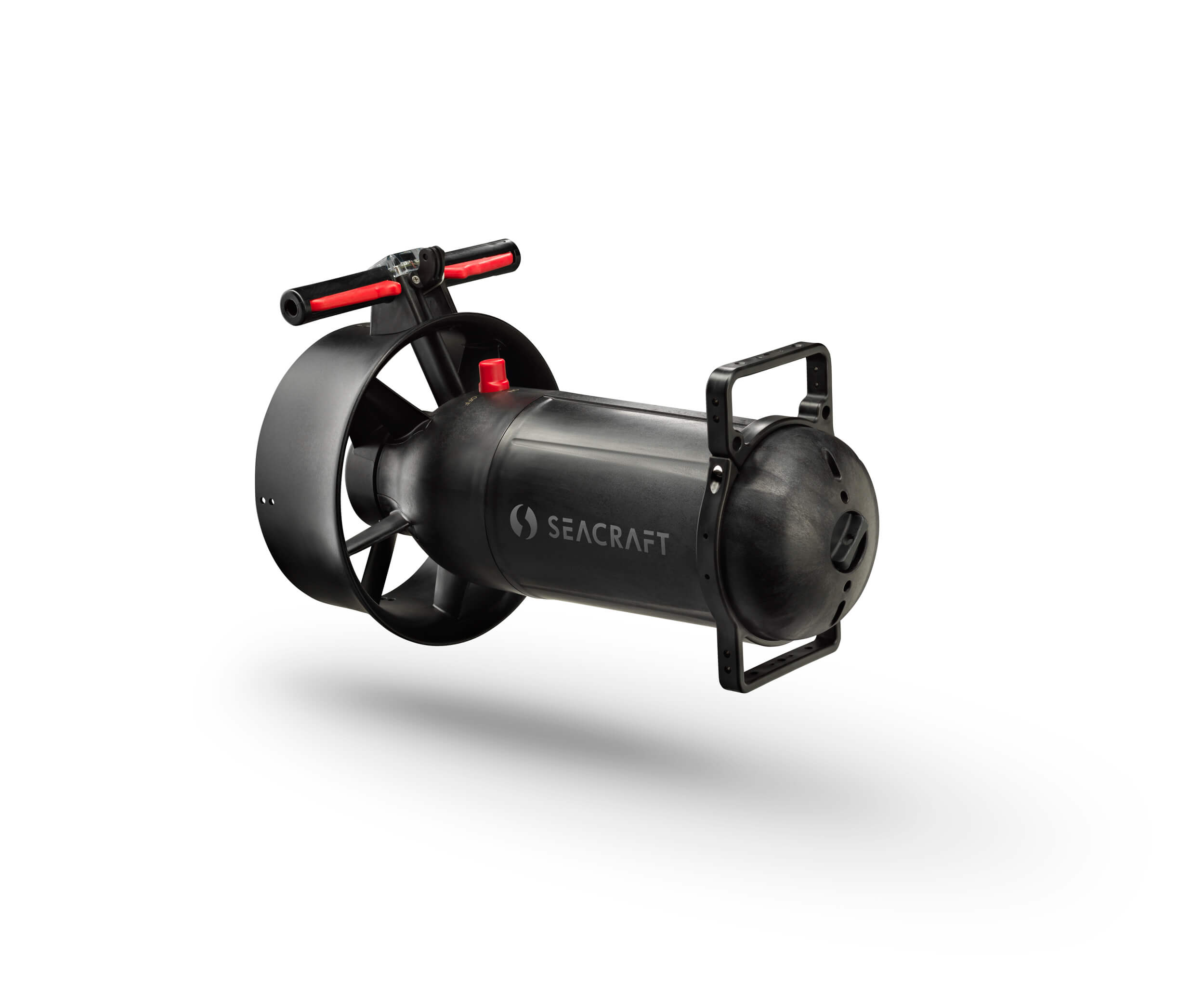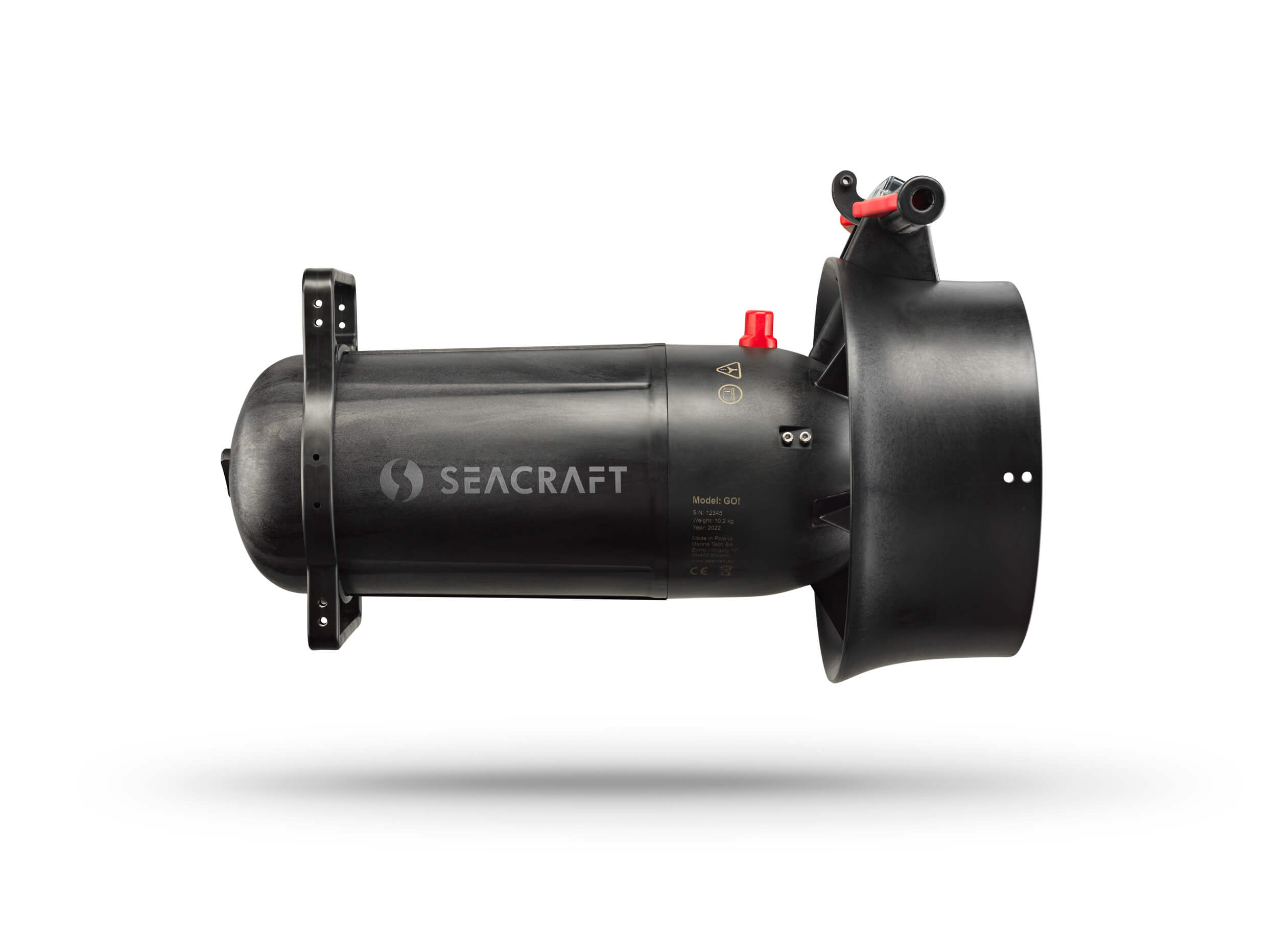 credits:
Studio facility: digitalmovie.it
Project designer: Andrea Mescalchin
Photography: Matteo Mescalchin
BTS photography: Giovanni Santon
Retouch: Matteo Mescalchin